29 items in de category Malta_Independent.com.mt_ in zondag De links 1 t/m 29.

Malta: Malta Independent.com.mt : (Laatste update: zondag 11 oktober 2020 20:52:00)
UK at 'tipping point:' England braces for more Covid restrictions


Millions of people in northern England are anxiously waiting to hear how much further virus restrictions will be tightened as one of the British government's leading medical advisers warned Sunday that the country is at a crucial juncture in the second wave of the coronavirus.

England's deputy chief medical officer, Professor Jonathan Van-Tam, said the U.K. is at a "tipping point similar to where we were in March" following a sharp increase in new coronavirus cases.

"But we can prevent history repeating itself if we all act now," he said. "Now we know where it is and how to tackle it — let's grasp this opportunity and prevent history from repeating itself."

All across Europe including the U.K., there have been huge increases in coronavirus cases over the past few weeks following the reopening of large sectors of the economy, as well as schools and universities. Infection levels, — and deaths — in the U.K. are rising at their fastest rates in months.

Without quick action, there are fears that U.K. hospitals will be overwhelmed in the coming weeks at a time of year when they are already at their busiest with winter-related afflictions like the flu. The U.K. has experienced Europe's deadliest outbreak, with an official death toll of 42,825, up another 65 on Sunday.

Although coronavirus infections are rising throughout England, northern cities like Liverpool, Manchester and Newcastle have seen a disproportionate increase. While some rural areas in eastern England have less than 20 cases per 100,000 people, major metropolitan areas such as Manchester are recording levels above 500 per 100,000, nearly as bad as Madrid or Brussels.

As a result, national restrictions such as a 10 p.m. curfew on pubs and restaurants have been supplemented by local actions, including in some cases banning contacts between households. In Scotland's two biggest cities, Glasgow and Edinburgh, pubs have already closed for 16 days to suppress the outbreak.

In response to the virus' resurgence, Prime Minister Boris Johnson is expected to announce a new three-tier local lockdown system for England on Monday, which could temporarily close pubs and restaurants in the virus hot spots. The speculation is household mixing, indoors or outside, will be banned in those areas put under the tightest restrictions.

He is briefing members of the Cabinet by conference call Sunday.

Local leaders in northern England have vented their fury at the Conservative government over what they see as an "inadequate" wage support scheme that it announced Friday and for not properly telling them about the upcoming restrictions. The wage plan aims to help employees in companies that are forced to close because of virus restrictions, but mayors say it's not generous enough in paying only two-thirds of employees' wages and doesn't compensate those indirectly hit by any business closures, such as drink suppliers to pubs.

Communities Secretary Robert Jenrick on Sunday sought to assuage concerns that the government was being overly hierarchical in its approach. He also indicated that local authorities will be given more control over the national test and trace program, which has struggled to live up to Johnson's prediction that it would be "world-beating."

"In addition to the national infrastructure which is developing and increasing with every passing week, we're also going to be making use of local councils to do contact tracing in particular, because there is clear evidence that local councils are good at that, as you'd expect," he told the BBC.

As well as facing questions over its coronavirus strategy, government members were having to respond to accusations of potential wrongdoing.

Jenrick, himself, denied there was anything wrong in the fact that he and a junior minister in his department approved payments to towns in each other's constituencies from a government fund earmarked for deprived areas. He insisted there was a "robust and fair" methodology behind the allocations.

Separately, Health Secretary Matt Hancock denied claims that he broke the government's drinking curfew after the Mail on Sunday newspaper claimed he was seen having a drink in a House of Commons bar after 10 p.m.

"The proposed timeline of events is false and no rules have been broken," a spokesman for the health secretary said.


Sun, 11 Oct 2020 18:05:00 +0100

Hamilton wins his 91st F1 race to match Schumacher's record


Even Lewis Hamilton once saw Michael Schumacher's record of 91 wins as unbeatable. Now he's matched it.

Schumacher's son Mick presented Hamilton with one of his father's old helmets after the British driver took a record-equaling 91st win at the Eifel Grand Prix.

"Seeing his dominance, I don't think anyone, and especially me, didn't imagine that I'd be anywhere near Michael in terms of records so it's an incredible honor and it's going to take some time to get used to," Hamilton said, adding that he used to choose Schumacher as his character in a video game.

Schumacher has required constant care since he sustained severe head injuries in an accident while skiing in 2013.

Hamilton took a big step closer to matching Schumacher's record of seven titles too after his teammate Valtteri Bottas failed to finish with an engine problem. Hamilton now leads championship by 69 points with six races to go.

Hamilton took the win by nearly five seconds from Red Bull's Max Verstappen, with third for Daniel Ricciardo in Renault's first podium finish since 2011.

Hamilton started faster than Bottas and had the inside line into the hairpin bend at turn one. He forced Bottas wide over a runoff area, but the Finn held on to take the lead back from Hamilton on the inside of the second corner.

Hamilton took the lead back on lap 13 when Bottas braked late and ran wide. The Finn's race was soon over when he complained of having "no power" and stopped in the pits with what the team said was a problem with his hybrid power unit.

Lando Norris was running third and chasing a podium finish for McLaren before his car started losing power. He eventually pulled over with a fire inside the car's right side pod, bringing out the safety car. Verstappen was slow to react at the restart and rather than threatening Hamilton, he nearly lost second to Ricciardo.

Sergio Perez took fourth for Racing Point, ahead of McLaren's Carlos Sainz in fifth and Pierre Gasly for AlphaTauri.

It was another long race for Ferrari in a troubled season for the Italian team. Charles Leclerc started fourth but lacked the pace to hold the position and finished seventh while Sebastian Vettel trailed in 11th after a spin.

A day after getting the call to drive for Racing Point as a late replacement for the unwell Lance Stroll, Nico Hülkenberg stormed through the field from last on the grid to take eighth. Romain Grosjean was ninth for Haas and Antonio Giovinazzi took the final point in 10th for Alfa Romeo.

Another record fell as Kimi Raikkonen started his 323rd race, beating the mark set by Rubens Barrichello from 1993 through 2011. Raikkonen placed 12th after he picked up a time penalty for colliding with George Russell and sending the Williams driver into a spin. Russell retired with a puncture soon after.

Raikkonen's car threw up gravel shortly after the start, sending stones flying at Grosjean's car behind him. Grosjean said he'd been struck in the hand and wondered if he had a broken finger.

It was the first F1 race since 2013 at the Nürburgring in Germany and was named the Eifel Grand Prix after a nearby mountain range. The next race is Oct. 25 in Portugal.


Sun, 11 Oct 2020 17:40:00 +0100

Polish man extradited to face theft charges


A Polish man was extradited from Malta to face charges of a series of thefts committed between 2010 and 2011, the police said.

The man was arrested in Birkirkara on 27 September after weeks of investigation.

The police were executing a European Arrest Warrant after receiving information that the man was living in Malta.

He was charged before Magistrate yana Micallef Stafrace two days later.

The man acceded to the request for extradition and was flown to Poland.

The prosecution was led by Inspector Mark Galea.


Sun, 11 Oct 2020 17:25:00 +0100

Biker seriously injured in Mgarr crash


A motorcyclist was seriously injured on Sunday morning in a crash in Mgarr, the police said.

The accident happened at 10am in Mgarr Road.

The 62-year-old man, who was riding a Honda, was involved in an accident with BMW driven by a 45-year-old woman of Mosta.

He was taken to hospital with serious injuries.


Sun, 11 Oct 2020 17:19:00 +0100

Man given probation for injuring 62-year-old


A 56-year-old man who was charged with grievously injuring a 62-year-old man on 10 October and damaging the man's personal objects was given a probation order by the Gozo courts on Sunday.

The incident took place at 6.15pm on 10 October. The man pleaded guilty.



Sun, 11 Oct 2020 17:04:00 +0100

Watch: People head to Mizieb in protest of FKNK deal


People turned up at Mizieb this afternoon to walk around the area and were met with a heavy police presence.

The government recently signed a deal whereby the FKNK will manage Mizieb and L-Ahrax tal-Mellieha for three years, sparking outrage among environmentalists. As a result, a number of people organised walks to take place at both sites. The police presence was there as they heard there might be a protest, a police official said, to ensure safety.

The government was meant to sign the agreement today, however on Friday issued a press statement, saying that the deal was signed. The press were not invited for the signing.

BirdLife Malta CEO Mark Sultana delivered a brief speech. He thanked people for coming and said that it is getting frustrating to see bullies get what they want, land.

He said that its time to show politicians that in the country there are not only hunters and those who want to make money off land, but there are people who want to enjoy nature, "which is the only real free of charge form of entertainment."

He called the government cowards for signing the agreement before closed doors. He said that there will be an event held in the near future which will be a sit down event and will respect social distancing.




BirdLife CEO speech at Mizieb from The Malta Independent on Vimeo.


Sun, 11 Oct 2020 16:03:00 +0100

67-year-old man becomes 42nd Covid-19 victim
A 67-year-old man has died with Covid-19, becoming Malta's 42nd victim, the health authorities said.
The man was taken to Mater Dei Hospital on 28 September and was confirmed as positive for Covid-19 on 1 October. He had underlying medical conditions, the authorities said.
The health authorities expressed their condolences with the family, and urged everyone to follow the Covid-19 guidelines.
Other Coronavirus deaths
Wednesday 8 April - Woman, 92, Gozo General Hospital
Thursday 9 April - Man, 79, Karin Grech Hospital
Saturday 11 April - Man, 84, Mater Dei Hospital
Saturday 25 April - Woman, 96, Mater Dei Hospital
Tuesday 5 May - Man, 81, Karin Grech Hospital
Wednesday 13 May - Man, 53, Mater Dei Hospital
Wednesday 27 May - Man, 97, Karin Grech Hospital
Friday 29 May - Man, 56, Mater Dei Hospital
Friday 29 May - Man, 68, Mater Dei Hospital
Friday 21 August - Man, 72, Mater Dei Hospital
Saturday 29 August - Woman, 86, Mater Dei Hospital
Sunday 30 August - Man, 86, Mater Dei Hospital
Tuesday 1 September - Man, 89, Mater Dei Hospital
Saturday 5 September - Man, 85, Mater Dei Hospital
Thursday 10 September - Man, 80, Mater Dei Hospital
Monday 14 September - Woman, 86, Mater Dei Hospital
Thursday 17 September - Woman, 91, Mater Dei Hospital
Saturday 19 September - Woman, 71, Mater Dei Hospital
Saturday 19 September - Woman, 86, Mater Dei Hospital
Saturday 19 September - Man, 85, Mater Dei Hospital
Sunday 20 September - Man, 86, St Joseph Home
Monday, 21 September - Man, 98 Mater Dei Hospital
Monday, 21 September - Man, 83, Mater Dei Hospital
Tuesday 22 September - Man, 86, Mater Dei Hospital
Wednesday 23 September - Man, 84, Mater Dei Hospital
Thursday, 24 September - Man, 91, old people's home
Thursday, 24 September - Woman, 73, old people's home
Thursday, 24 September - Woman, 78, Mater Dei Hospital
Friday, 25 September - Man, 90, Mater Dei Hospital
Friday, 25 September - Woman, 94, Mater Dei Hospital
Saturday, 26 September - Woman, 92, elderly people's home
Sunday, 27 September - Woman, 91, Mater Dei Hospital
Monday, 28 September - Woman, 82, elderly people's home
Monday, 28 September - Woman, 79, elderly people's home
Wednesday, 30 September - Man, 85, St Thomas Hospital
Thursday, 1 October - Man, 90, Mater Dei Hospital
Friday, 2 October - Man, 78, Mater Dei Hospital
Friday, 2 October - Woman, 69, Mater Dei Hospital
Saturday, 3 October - Man, 70, Mater Dei Hospital
Monday, 5 October - Woman 90, Mater Dei Hospital
Wednesday, 7 October - Woman 96, Mater Dei Hospital


Sun, 11 Oct 2020 15:50:00 +0100

Two men arrested for theft


The police have arrested two Italian men over theft from a shop on Triq il-Halel, St Paul's Bay.

The theft took place four days ago, and after receiving information relating to the identification of the perpetrators, the police went to an apartment on Triq ic-Cerna in the same locality. The two suspects were inside, one is 39-years-old, the other 36.

Both were taken to the Police lock-up and investigations are ongoing.



Sun, 11 Oct 2020 14:17:00 +0100

Declaring public health emergency will only instil fear – Abela


Prime Minister Robert Abela rejected calls to declare a public health emergency, as he argued that this will only cause more panic and fear.

The Labour party organised a political gathering on Sunday following all health protocols and regulations, which involved the Prime Minister answering questions put to him by those present.

In an answer to a question regarding the tourism sector and COVID-19, Abela said that tourism has been, is and will always remain a backbone of the economy.

He remarked that in recent months the realities have led to a decrease in the number of passengers coming to Malta.

He said that closing the airport again due to Covid-19 is not the way forward, but to ensure that travelling is made safe is, he said.

This is done by developing a reliable system and monitoring very carefully the people who are coming to the country, in order to ensure that "we do not have people with the virus arriving," Abela said.

In addition, PM Abela also mentioned the use of rapid testing for all passengers, however, he did not give any specific details.

Speaking about the COVID-19 vaccine, Abela said that this may come in weeks or months, "but regardless, life cannot stop, and we have to learn to live with it."

"I understand that this is a new reality not only for Malta but for the whole world, but we must find other ways to continue living our lives in a safe manner," he said.

Abela remarked that enforcement is very important because all regulations must be obeyed, and people must be socially responsible, but "we will not lock people inside their homes and scare sectors in our country."

Despite the COVID-19 pandemic, Abela expressed his belief that "we will see a bright future for our country, even in the tourism sector."

Although the coming winter months will not be good for the tourism sector, "they will pass". The important thing is that tourism operators remain open and on their feet. The government will make sure to help them as much as possible," Abela said.

He added that the COVID-19 wage supplement will be given "as long as deemed necessary."

"I am convinced that in a few months' time, the economy will have a strong rebound, bouncing back even stronger than before the outbreak. Our economy is resilient," Abela said.

Asked about keeping in contact with the public, Abela said that this is crucial for the Labour party.

"To hear what people have to say and act on what they are saying is very important as we want to remain close to the people and understand their needs."

PM Abela guaranteed that the government will remain determined and focused in protecting its social soul and will remain close to those who are young and those who are poor. He also guaranteed that the party would continue to champion social justice.

The Budget for 2021, which will be presented on 19 October is based on many important themes, however one of the main themes relates to protecting the young and the poor, Abela said.

Speaking about the re-opening of schools and its impact, Abela reiterated that children returning to school after a number of months is a crucial moment.

One of the questions addressed to PM Abela was presented by an assistant head of a State School in Paola. She highlighted that since parents are not obliged to send their students to school, some may abuse of this situation.

She said that this is a challenge they are currently facing as attendance is not compulsory.

Abela said that "education is what will mark the social and academic development of a generation of children."

He agreed that there may be those who abuse the situation and do not send their children physically to school due to negligence, but there are also those who are still afraid and do not feel comfortable.

He spoke about his own daughter, who recently went back to school as well.

"We strongly believe in the advice and protocols imposed but the health authorities to safeguard our children and we also believe that keeping our child physically away from school, from her friends and teachers, would be detrimental to her educational development and would only leave a negative impact on her life," he said.


Sun, 11 Oct 2020 13:02:00 +0100

Covid-19: 95 new cases reported; active cases rise to 768
95 new cases of Covid-19 were reported on Sunday, taking the total number of active cases up to 768 (the highest number Malta has had thus far).
The health authorities yesterday said that 30 patients recovered from the virus. The total number of cases since the beginning of the pandemic stands at 3,776. 41 people have died and 2,967 patients have recovered.
Between Saturday and Sunday, 2,529 swab tests were carried out, bringing the total number of such tests up to 280,155.
The cases announced on Sunday are still being investigated. The health authorities did, however, provide details of cases announced on Saturday. 31 cases were family members of previously known cases, 9 were from contact with work colleagues who tested positive, 5 were direct contacts of other positive cases and 2 were from social gatherings.

Sun, 11 Oct 2020 12:43:00 +0100

Adrian Delia can be a promoter of party unity – Bernard Grech


Adrian Delia is part of the solution for unity within the party, Opposition Leader Bernard Grech said on Sunday.

Grech was being interviewed on Net TV by Andrew Azzopardi.

Asked about the PN having, in the past, called for Joseph Muscat to be kicked out from politics yet at the same time have not done the same for Adrian Delia, who had contact with Yorgen Fenech after it was known that he was the owner of 17 Black, Grech hopes that "we are not comparing Muscat to Delia. People know what Muscat was and what damage he caused to the country. There are reports showing the extent of the damage that occurred under Muscat's government, and the corruption. Muscat was voted as most corrupt politician in the world. Delia was the leader of the party, and yes there were allegations about him. I invited him to work together, he met it. I will give him a shadowing so that he would also have an important role in the Parliamentary Group, and I am convinced that Delia is part of the solution for unity in the party."

Pressed on the issue, Grech said that allegations came out when Delia was leader, and that he will monitor what is happening and what comes out and will see from there.

He expressed his hope that Delia's followers will remain a part of the party.

Grech recently said that disciplinary action will be used against those within the party who misuse social media.

Asked whether this would mean that he would sanction his MPs, he said "everyone will have the freedom to express themselves, but we must understand that when we are part of a team, part of a party, we don't only have our personal interests but also those of the party to think about. When referring to what is written, I refer to all nationalists and activists not just MPs. Everyone is free to speak, but all that we say and write has a weight, and the weight should do good not bad. "

He said that he is not telling people not to speak. "I will invite people to be able to hold that discussion inside the PN. This was not happening and this is where we need to start."

Turning to recent surveys, he said that he is pleased to not the positive movement in the party's standing, but said that this is only the start.

Grech was also asked about the controvercial management deal signed by the FKNK and the Government over Mizieb and l-Ahrax. Azzopardi asked: "Will you take back the land to give it to the people"?

Grech criticised the government for trying to hide the deal, and to create a fight between the FKNK and the general public.

""he balance we need to find is that everyone can enjoy public land. Mizieb is 3.5 times larger than Buskett and L-Ahrax 2.5 times larger than Buskett. We know hunters go there to hunt, but know that a number of others go for recreation, to walk , enjoy nature. "

"Hiding things creates suspicion. Government signed the contract to avoid public scrutiny," he said, adding that it should be made to pass through Parliamentary scrutiny so that everyone can be heard.

On the pre-budget document, homelessness not mentioned, loneliness not mentioned, women were also not really mentioned., Azzopardi noted, asking about this situation.

"The first thing we need to do is strengthen economy. We cannot have any type of intervention to help such people without strengthening the economy. We know that the country is, unfortunately, passing through an economic and health crisis."

He slammed the government for basing the economy on quantity and consumption, adding that they built an economy on sand which is now being affected as the tides come in.

He said that the PN wants to extend the Wage Supplement until March, and urged that a masterplan for the economy be created and that the government not manage the economy by crisis.

He said that people lost hours of work, showing on books as being employed but with low take home pay.

The PN's document, he said, includes over 100 proposals

"We also need a strategy for Gozo, as the only strategy seems to be to employ people with government."

On women in parliament, and quotas, he was asked for his opinion on the quota issue.

He said that as a point of principle he believes women have the capability to succeed on their own, mentioning the changes to the judiciary as one prime example. He said however that in politics, he believes this push is needed to kickstart the engine.

Asked about the recent Venice Commission report, and the laws implemented by the government, he said that there are those who are suffering due to the laws introduced, and that these laws were made to be introduced due to government corruption. "So these people are paying for government corruption." As an example, he said laws for financial operators became so restrictive that some have had to close shop.

"The laws are necessary because the government destroyed our reputation, and they are being implemented to fix the damage done over the past seven years."

Asked for his position on migration, he stressed the need for a national conference on migration and population, stating that Prime Minister Robert Abela is trying to create fear through migration.

Grech said that everyone should feel safe in their homes, but also mentioned that migrants invited to the country by the government for work purposes have driven down salaries. "There is no doubt that they do a good job, but we need this conference to see and understand the difficulties we have."



Sun, 11 Oct 2020 12:34:00 +0100

Cartoon 11 October 2020

Sun, 11 Oct 2020 11:15:00 +0100

TMIS Editorial: PN cannot afford any more infighting


The PN leadership election has come and gone, but the animosity that existed between Adrian Delia and certain Nationalist MPs persists.

Earlier this week, the outspoken MP, Jason Azzopardi, took another dig at Delia after comments made by Prime Minister Robert Abela regarding a meeting between him and new PN Leader Bernard Grech.

Abela had called on Grech to work with the government on certain central issues but took offence when Grech said he would gladly attend a meeting at the Auberge de Castille. "You can enter Castille when you win an election," Abela remarked.

Azzopardi was quick to take to Facebook, his weapon of choice, and implied that Abela had had no problem in inviting Delia to Castille but was using a different yardstick with regard to Grech. He said Abela did not need to explain why he was acting differently with the new PN leader. "We know why," he wrote, implying that there was a more sinister reason behind Delia's recent meetings with the PM.

Delia was quick to reply, telling Azzopardi that he would not manage to create friction between him and Grech.

Azzopardi was at the forefront of a group of 'rebel' MPs who pushed to oust Delia. It had seemed to us that this was not personal. That Azzopardi and his colleagues only had a problem with Delia being the Leader of the Opposition. That much we can understand, for Delia did not manage to make any inroads and bring the PN any closer to winning an election.

But one would have expected the animosity to die down now that the rebel group managed to get Delia to resign and replaced him with their candidate of choice.

One would have also hoped that the leadership election would be the start of a new and united chapter for the PN, where all sides fall in line behind the new leader and focus and what is truly important – becoming an alternative government and giving people the choice of stamping out corruption.

But this is not to be, it seems. Instead, the PN infighting continued, and this will only ensure that the party remains unelectable.

Bernard Grech has said he is willing to work with Delia, and has discussed a new role for his predecessor, who has also decided to retain his parliamentary seat. Delia has also accepted the result and pledged loyalty to the new leader and to the party.

But it seems that not everyone will be adopting this attitude.

With his comments, Azzopardi has only strengthened the impression – the same one pushed by Labour – that the Nationalist Party will remain divided, even after electing a new leader.

This impression is being compounded further by the fact that a number of prominent individuals have resigned from the PN. But there is a difference between what a tesserat does, and how a Member of Parliament acts.

As we point out in an analysis piece today, it is now more than clear that Grech was backed by the people who wanted Delia out, many of whom are part of the so-called PN establishment. Despite Grech's assurances that this was not the case, the truth emerged on the day when he won the election and videos of him flanked by these same MPs started doing the rounds on social media.

Grech cannot afford to be seen as belonging to one faction or the other. Indeed, the party cannot afford to have any factions. Speaking to journalists the day he was sworn in as Opposition Leader, Grech warned of disciplinary action against those who abuse of their social media. One truly hopes that this will not be required. But in order for this to happen, MPs from both sides must accept the result, put their bitterness aside and understand that, from now onwards, they must act as one team. Delia is no longer Opposition Leader, yet, as an MP he can still contribute to the party and the country, particularly on the battles he is fighting on the Vitals deal.

His colleagues should not only let him work but also fall in behind him and help him out. This is not Delia's or Azzopardi's fight. It is a battle the PN must fight as a single unit, for the good of the country.


Sun, 11 Oct 2020 10:45:00 +0100

MFSA Investor Awareness Campaign: Would you like to invest safely?


The Malta Financial Services Authority has launched an Investor Awareness Campaign to coincide with World Investor Week, aimed at educating the general public.

"Consumers of financial services are often unaware or not fully aware of how trading venues operate and the difference between regulated and unregulated ones, and what the obligations of financial services providers are. Often, consumers who are not conversant and familiar with financial instruments and trading venues end up investing in the wrong type of product," Deputy Head of the Securities and Markets Supervision Function at the MFSA, Lorraine Vella told The Malta Independent on Sunday.

The campaign aims to tackle these issues, educating and raising awareness amongst the general public and retail and small investors, about the different regulated markets, including Multilateral Trading Facilities and the financial investment instruments available.

"The target audience might be investing as a means of generating extra income, in addition to their pension or salary, for example," explained Lorraine Vella. "Educating investors, especially retail investors on capital markets, will raise awareness on the inherent risks and therefore ensure that they make informed decisions about their investments. "

The campaign highlights the difference between regulated and non-regulated markets and the types of trading venues. "Some might ask, what is a trading venue? In simple terms it is the place where buyers and sellers meet to buy or sell financial instruments. There are different types of trading venues, with the traditional one being the regulated market (in Malta's case, the Malta Stock Exchange)," Lorraine Vella said.

The Malta Stock Exchange is regulated by the MFSA. The traditional financial instruments include locally issued bonds or shares offered to the general public that are traded on the Stock Exchange.

Another type of trading venue is a Multilateral Trading Facility [MTF]. "An MTF is a self-regulated financial trading venue. This acts as an alternative to the traditional stock exchange regulated market, and typically buyers and sellers exchange shares and bonds in line with the rulebook of that trading platform."

An example of an MTF in Malta is 'Prospects'. It is operated by the Malta Stock Exchange and issues admitted to trading on this market are not approved by the Listing Authority. In this case, the conditions for admission to trading are managed by the Malta Stock Exchange.

"The main difference between a Regulated Market and an MTF is that bonds or shares trading on the Regulated Market (the Malta Stock Exchange) go through a vetting process by the Listing Authority before these bonds or shares are admitted to trading," said Lorraine Vella.

"Also, such entities need to comply with what we call ongoing obligations. On the other hand, instruments admitted to trading on MTF need to follow the market's rules and are not required to comply with the Listing Authority's rules. Usually, companies having financial instruments traded on an MTF are smaller companies and considered riskier than those traded on a Regulated Market."

For more information on how to make informed decision when it comes to investing, visit www.mfsa.mt/investorawareness or call the MFSA on Freephone 8007 4924.


Sun, 11 Oct 2020 10:00:00 +0100

Updated (2): First day of influenza vaccination campaign falls flat as nurses do not turn up
The first day of a vaccination campaign against influenza fell flat as nurses did not turn up to inoculate people on instructions from their union.
Local councils where the vaccination campaign was to have started informed residents that the programme had to be postponed because of the union directives.
The vaccination service was available at the Mosta, Paola, Birkirkara and Zurrieq health centres, which operated normally.
The Malta Union of Midwives and Nurses urged nurses to observe a directive in place over a dispute the union has with the government over meal allowances and extra leave given to workers in lieu of working weekends or public holidays.
MUMN President Paul Pace said that nurses are making major sacrifices due to Covid-19, and that they don;t want applause, just what is rightly theirs.
Health Minister Chris Fearne said that not administering the vaccine will put people's lives at risk.
St Julian's Mayor Albert Buttigieg said on Facebook that "today's scheduled session of flu vaccination has been cancelled due to Nurses union strike directive. Kindly excuse for this inconvenience."
Ghalkemm illum kienet ser tibda tinghata l-injection tal-influwenza mill-Kunsill Lokali ta' San Giljan, nixtiequ nhabbru...

Posted by Albert Buttigieg on Sunday, 11 October 2020
Swieqi Mayor Noel Muscat also said that vaccinations in his locality today were cancelled due to the nurses not showing up.

In a statement, Primary Healthcare said that due to the industrial action, the vaccination service was interrupted in a number of localities, and apologised for any inconvenience.

The flu season this year comes at a time when the country is still battling the Covid-19 pandemic. Both have very similair symptoms.

The government recently said that, due to this situation, it is importing 200,000 flu vaccines this year, double the normal yearly amount, in a bit to get as much of the population vaccinated as possible.



Sun, 11 Oct 2020 09:52:00 +0100

The PL is right: The PN establishment won
The new leader of the Nationalist Party, Bernard Grech, said that he does not like labels.
He was replying to a question, in his first press conference after beating Adrian Delia in last week's election, on whether he believes that his victory meant that the party establishment had regained power at Pieta.
It is the Nationalist Party which was the only winner, he said. Saying that this is a clichéd reply is an under-statement.
Long before the day of the election arrived, and ever since Bernard Grech was selected to be the only candidate to battle against Delia, it had been clear that the new PN leader had been the preferred choice of the party's old guard. Yes, the same people who ultimately shared the responsibility for the PN's massive election defeats in both 2013 and 2017.
The masterminds behind the ousting of Delia – the ones who made his life as PN and Opposition leader hell for three years – pushed Grech, an outsider, to contest. "On their behalf" is a phrase that can be easily added to the last sentence.
They were the ones who, first, used Therese Comodini Cachia, putting forward her name to the President as the Opposition Leader of their choice. But, once that tactic failed, they pushed her aside because they did not need her anymore. They wanted someone who is easier to control now, and easier to throw out in 2022.
Two of them – Chris Said and Karol Aquilina – were right behind Grech when the latter addressed a gathering of supporters soon after it was evident that the target of winning the leadership election had been reached. Said started off the applause too. Grech will have to hope that it will not turn out to be his Palm Sunday.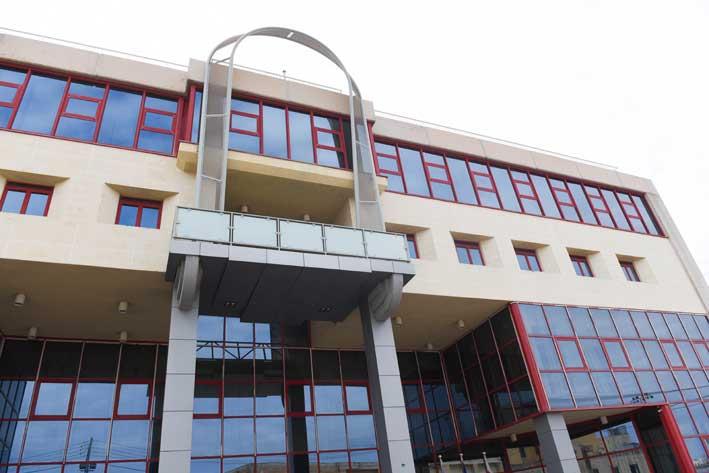 The Labour Party
The Labour Party, inevitably but correctly, also referred to it as a win for the establishment. It went further, saying that Grech's victory was one for the faction led by former leader Simon Busuttil, Jason Azzopardi and Aquilina, with their "divisive politics". Labour is very close to the truth on this one.
The PL had openly supported Delia in the race. Labour exponents and supporters were all over the social media to express their preferred choice, and Labour's own official channels reported on every fault they could find with Grech. It backfired against Delia, as the PN paid-up members who were still in doubt on who to vote for in the election were influenced the other way.
With Grech's win, the Nationalist Party has started a new chapter. Whether it has turned a corner remains to be seen. Grech still needs to prove himself, and the promises he made still need to be fulfilled. Whether he will be his own man or allow himself to be led by not-so invisible strings is also a matter that will come under scrutiny.
The most important thing for the PN now is to bring itself up to the level of a credible Opposition. Under Delia – whether because of him, or whether it's because he was not allowed to work by the rebels is a question that will linger – the PN lost relevance in the overall political scenario.
Even its larger achievements, such as the Egrant report publication and the progress in the legal action on the three public hospitals (all thanks to Delia, with no help from his colleagues), failed to make an impact. Many said it's Delia's presence that makes any PN political inroad just a dent in Labour's armour, when it should have caused a crater. We will have to see whether it will be a different story with Grech in command.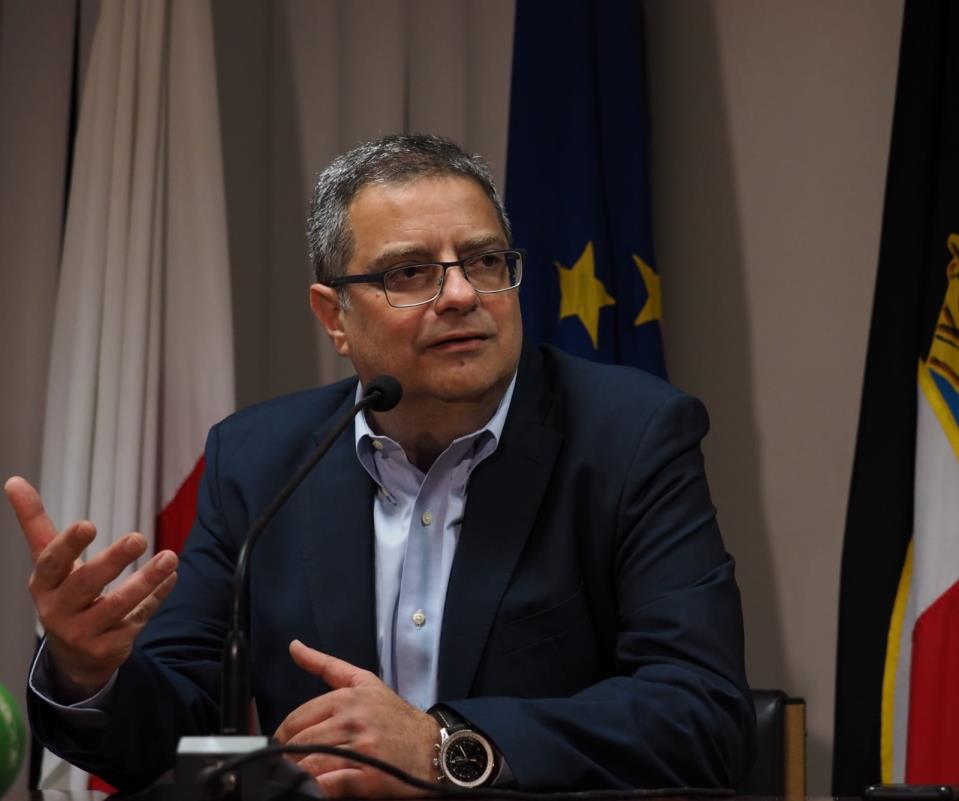 Adrian Delia
Adrian Delia was gracious in defeat. He said he will show loyalty to his new leader. Delia said he will not do to Bernard Grech "what others did to me", a clear message to all those who stabbed him, not only in the back.
Delia's presence in the parliamentary group and his contribution to the party's work will be one of the challenges that Grech will have to face in the next months. To move forward, both will have to put aside any acrimony that was generated between them during the campaign. This needs to be done as quickly as possible. The PN cannot afford to have a Robert Abela-Chris Fearne type of situation within its fold. Delia must remove any bitterness he must be feeling for the way he was kicked out of the leader's chair.
It is always hard for a new political leader when his predecessor remains as part of the parliamentary group. It happened to Delia too, when Simon Busuttil stayed on until he found the right opportunity to leave. Busuttil's influence remained deep inside the PN, even when he finally decided to go, also because his loyalists were the same people who continued to hinder Delia's work. Delia needs to stick to his word and not be a thorn in the side in the same way that Busuttil – and his group – was to him.
Probably the biggest hurdle will not be the relationship between Grech and Delia. The largest obstacle will be to mend the rapport between Delia and the large group of MPs who worked incessantly for three years to get him out. This is easier said than done, given all that has taken place for such a long time.
Grech must find a way to keep Delia happy without irking the MPs who ultimately were responsible for his taking over Delia's seat. Pleasing the two sides will be a difficult task, especially because the PN parliamentary group does include a few primadonnas who think too highly of themselves.
And, as if there was a need for proof that the internal conflict still exists, it took just three days for the first post-election spat to surface. Jason Azzopardi, ever so present on the social media, asked why Robert Abela was refusing to meet Grech at Castille when he (Abela) had found no difficulty welcoming Delia.
Delia's reply was for Azzopardi to stop damaging the party, adding that Azzopardi will fail in his intention to create friction between him (Delia) and Grech.
Asked about this public spat, Grech said that the social media should be used intelligently and that disciplinary steps could be considered if PN MPs abuse. It is hard to imagine this happening though. We'll have to see how this develops.
What has also stood out in the past days is that people within the PN who created so much trouble in the past three years are now advocating the need for unity. Cheeky, indeed.
The supporters

In the days that followed Grech's election, PN exponents who supported Delia announced that they were going to leave the party. PN secretary general Francis Zammit Dimech is trying to lure them back, believing it is just a knee-jerk reaction and based on emotion, rather than rationality.

But such defections were likely to happen. This is largely because of the way Delia was removed. The argument is that the rebel MPs did not follow democratic principles when they worked hard against Delia in spite of him being made leader, in 2017, in an election which for the first time was open to party members (not just party councillors, as had been the case previously).

Delia supporters saw him as someone who could lift the party away from the grips of the already-mentioned establishment, but MPs who were supposedly on his side never allowed him to work properly and their internal opposition deprived the party of the energy needed in its political fight against the Labour government.

So much time was wasted on internal disputes that the PN gave Labour a free ride on many issues. And, to them, it was not Delia's fault. The ones to blame were those who were putting spokes in his wheels.

Conversely, people who are traditionally close to the PN but who did not identify with Delia now see the party as more welcoming. They were not prepared to vote in the next election if Delia had remained as leader; now they are reconsidering their decision.

The PN has won some, and has lost others. Grech, in his first speech, said he will work to convince the members who voted for Delia to remain and work harder for the party. Time will tell us if he succeeded.

The coming election

There is little time between now and the next general election. It is only 18 months away. And the party still needs time – Grech himself said it will take three months – to put its house in order, now that a new leader has been elected. The structures that make up the party will themselves have to undergo changes that are required.

This will mean that, once all of this is over, we will be more or less in an election mode. The party would need to prepare for all that an election brings with it – the drawing up of an election manifesto and the organisation of the campaign. The party has not had a steady organisation in the past years, and it will need to pull up its socks quickly to be ready when Robert Abela blows the whistle.


Sun, 11 Oct 2020 09:30:00 +0100

'Enjoy life and be grateful for it' - Melanie Abela, one year after tumour operation
One thing Melanie Abela learnt from her experience is that life is to be enjoyed and we should be grateful for it.
It has been one year since Melanie, wife of Minister within the Prime Minister's Office, Carmelo Abela, had undergone an operation which saved her life, after finding out that she had a large brain tumour in her brain.
In an interview with The Malta Independent on Sunday, Melanie shared her experience about the day that changed her life and what came after it.
She recalled how one day she woke up with a huge pain in her head. "I didn't think twice about it, and I thought it was best to just take two pain killers and carry on. It never occurred to me that the pain could be something much worse. When one has a brain tumour, they would have noted a number of different symptoms beforehand, of which I had none."
At the time her husband was abroad, and when her son asked her what happened, he was not content with leaving the situation as it was. "Till this day I am not quite sure what it was that gave him a feeling that things were not right. He decided to call our family doctor, who is also a neurologist, who came to examine me. It is all thanks to my son that we found out about the tumour."
Whilst the doctor did not see any immediate changes in Melanie, he believed that it was best to go to hospital and have further tests. "The CT scan showed that I had a very large tumour, so large in fact that my brain had shifted to one side. What worried me the most is that the doctors explained that with such a tumour my eye sight or speech should have been affected, but I felt nothing."
From that moment the challenges began, but Melanie found courage to remain strong. "I remember asking the doctors, okay, now what? And I was informed I would have surgery to remove it. Whilst all this was difficult, both for me and my family, I knew it had to be done." After the tests and consultations, her operation was booked for three days' later.
She recalled how she felt having to call her husband once he arrived from his work trip and how surreal it was. "When Carmelo usually arrives back home, we message each other saying we will see one another at home, but this time I had to tell him to come to the hospital." She knew that the whole family was shocked by the news. "The doctors had to explain to them about what could happen to me after the operation; that I might wake up and not be able to see, or not be able to speak or have difficulty with my mobility. It was a lot for them."
Before the nine-hour operation, Melanie was informed that she had to shave her hair off. "I was asking myself whether I was ready to look in the mirror and see myself with my hair shaved off. I was not prepared for all this at all." She explained that the night before the operation she had called her hairdresser to come and cut her hair as short as possible. Melanie joked and smiled that at least she would enter hospital with a completely new hair style. "I must also admit that the nine hours were the best sleep of my life, especially since I suffer with sleeping," she said with a smile.
Melanie explained that thankfully she woke up after the operation speaking, which pleased the nurses. "I am aware that everyone is different and that unfortunately some people wake up post-operation needing more treatment and care."
She recalled that she found it difficult to explain about what was happening to her, and that when she first posted on social media about her operation she felt a sense of relief. "I felt that people needed to understand what was happening and what was about to happen to me, especially since we are also in the public eye too. So many people supported me, informing me that they had prayed for me and my family, some even offering food."
Post operation life brought about a completely new routine for Melanie and her family. "I had to give up a lot of my independence after the operation and during the time I needed to recover. I could not move, drive, clean or cook. Whilst the doctor told me that I had to rest, I made sure that I kept myself busy with small tasks, such as cleaning a drawer during the day. It's small, but once I managed and achieved that it pushed me to do something else the next day."
She explained that also Carmelo's schedule changed, as he wanted to spend more time with his wife and family. "It was difficult for him, as whilst he wanted to stay with me and our family, he also could not abandon his work or travels. Now, we have become much closer, and whenever we have the opportunity to grab a coffee during the day, we do so."
The operation has been life changing and she now sees things through a different perspective. "I am grateful for every moment, and I noticed I am much more positive. My life of course still has its ups and downs, but I now tackle the difficulties differently."
Her slogan in life is to enjoy the moment and to be grateful for what life presents to you. "We need to be more in the moment, to enjoy something whilst we are experiencing it, and not thinking about our to-do list we have in the weeks to come."
The operation has taught her that despite an individual's position, class or status, everyone is the same. "We really must keep this in mind, no one is better than anyone else, and this operation has taught me just how fragile life is."

She explained that she still suffers from symptoms post operation, such as soreness or her eyes swelling. "I often go for check-ups and I do worry that the tumour might grow back, but I take every day as it comes."

Melanie also highlighted that she hopes in the future there will be a support group for individuals who suffered from brain tumours. "Whilst the actual ward is extremely helpful and is open 24/7, I still think an actual support group would benefit so much."


Sun, 11 Oct 2020 09:00:00 +0100

'Court delays are nothing compared to what they used to be, but there is a long way to go'
Delays in court are nothing like what they used to be in the past, the President of the Chamber of Advocates told The Malta Independent, but stressed that there is still a long way to go to solve the issue.
The Chamber's President, Dr Louis de Gabriele, told The Malta Independent during an interview that reducing court delays is not something that can be achieved in a single brush stroke, but will require a lot of small changes to take place.
He has a number of ideas as to how court delays can be reduced, but stressed that certain kinds of cases should take priority, such as domestic violence cases. He explained that domestic violence cases take a toll on the victims and so delays and the lengthy proceedings could be harmful, but in order to deal with this particular issue, more members of the judiciary would need to be appointed, he said.
But recruiting, to the judiciary, is not the only way delays in the courts as a whole can be reduced, he said, adding that there are other ways through which they could be tackled, some of which require major changes to the way the courts operate today.
One proposal made by the Chamber President revolves around the Court of Appeals and the removal of obligatory oral hearings in such cases.
"We discussed ideas to reduce the time appeal cases take with the government. I know that something will be done about this issue as I have already seen and commented on a proposal by the government that would see appeals no longer include a mandatory oral hearing. What happens today, is that when someone wants to appeal from a First Hall of the Civil Court decision, they first file the appeal application. The other party then may, or may not, reply. The parties then wait between four and five years to be called to court to make sure that all the administrative issues relative to that appeal have been observed. After that, a date is given as to when the appeal will be heard."
"So the parties would have waited over four years just to make sure that all the administrative issues have been handled, and then the hearing is held. In the vast majority of the cases, most of what is debated in the oral hearing will not differ from what was penned in the written submissions. We have discussed this situation with a Council and Europe commission and in most other EU countries, all appeals are simply handled through written pleadings."
He explained that there is legislation being drafted that will amend the Code of Organisation to ensure that appeals will simply be dealt with through written pleadings. The changes, he said, would extend the time a party will have to file an appeal on a court case that had been decided, and make the other party's reply to the appeal mandatory rather than optional, while having a certain amount of time to respond. Within six month of said response, the Court of Appeal would then decide on the case, without ever calling an oral hearing unless the Court itself wishes to do so to clarify any matters. This, he said, should reduce the time it takes appeal cases to be decided.
There are other ways the Chamber believes court delays could be reduced.
"We took the opportunity last May, due to the COVID-19 pandemic, to issue a paper on the zero-risk reopening of the courts by holding virtual sittings and making better use of technology. As part of that paper we also made another suggestion that, regardless of the use of technology, it is high time that we revisit the working practices in court."
De Gabriele stressed that he is not referring to the laws of procedure, but about working practices in court which had been established over the years and are, today, "obsolete."
One example of such practices are case management sittings. In such sittings, the parties might only need to tell the court that they tried to settle and did not agree for instance, he said. "These cases waste the time of the judiciary, as the case would need to be inserted on the case list, in addition to the lawyers having to be present and possibly their clients."
"Case management sittings need not be heard by a judge or magistrate. Instead, we should have administrative staff – like the Deputy Registrar of the hall – take care of case management sittings, thus allowing the judiciary to really focus on the issues that matter, like hearing party's make submissions or hearing witness testimony."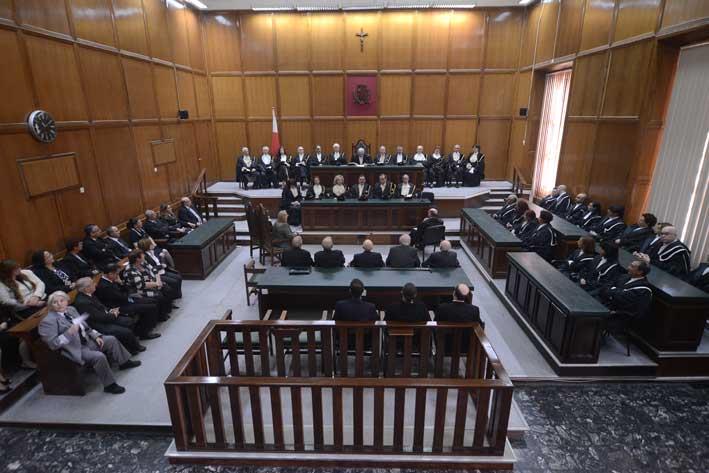 COVID-19 court procedure that should be kept
The COVID-19 experience has also brought with it some alterations to court procedure which the Chamber President believes should be kept.
"A judge should not appoint a large number of cases all set for 9am.What we have established so far, as part of the COVID protocols, is that judges will create 10 minute slots for a case. They will know what a case sitting will entail and can estimate how much time they need to deal with a case. If a case is an hour long, six slots are allocated for it."
He explained that removing case management hearings from being heard by the judiciary would work hand in hand with this measure, resulting in judges having fewer cases on their list, being able to accurately define the times of a sitting, thus meaning less time for people wasted waiting in court.
This is doable in civil cases and in the superior courts, but might have implementation issues in the district courts, he said. To tackle the case loads in the district courts, he suggests decriminalising some issues dealt with in such courts, and creating Justices of the Peace to deal with them, similar to how parking violations are dealt by a tribunal.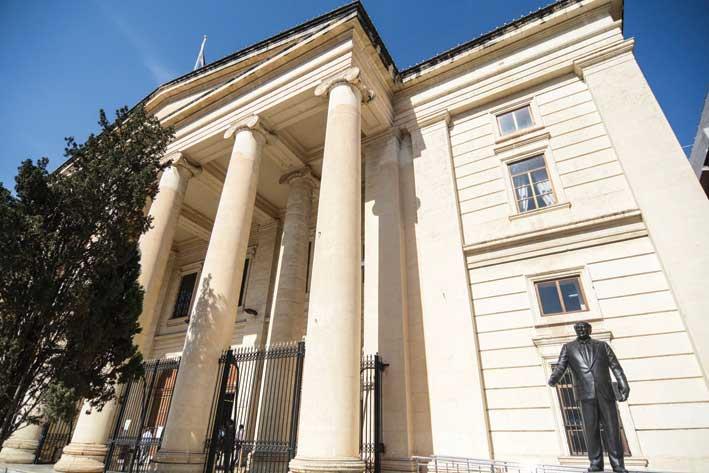 Judges have retired and not been replaced
The government had, in recent years, tried to recruit more judges and magistrates to try and tackle delays. He was asked: "The Chief Justice recently highlighted a particular issue, that while many lawyers graduate each year, only a few end up practising in court and this could lead to a numbers issue down the line, where there will be a smaller pool of lawyers to choose from when it comes to appointing members of the judiciary. Do you share this concern?"
De Gabriele said that he is of two minds about this issue.
"In principle he is correct. First of all, we need more judges and magistrates. If you look at the number of judges per capita, Malta is well below the EU average."
He said that judges have retired and thus far have not been replaced, highlighting the court case challenging the appointment of recent members of the judiciary as a possible reason for the government's reluctance to move ahead, until it concludes.
He said, however, that he isn't sure if there is a need for more lawyers working in the courts themselves.
"It helps to have extensive experience in court, but on the other hand being a transactional lawyer also helps. The Judiciary should include lawyers who have had different experiences. They need a certain number of years as a practicing lawyer, yes, but a practicing lawyer in the 21st century does not necessarily mean that one would spend most of their day in court."
"The Chief Justice also spoke about possibly needing to look again at the University's law course in this respect. I agree, but potentially for different reasons. The University of Malta is an academic institution, it does not make people lawyers but rather is a prerequisite for someone to become a lawyer. It is only after one passes their warrant exam and takes the Oath of Office that one becomes a lawyer. If we are going to keep relying on the University of Malta to academically prepare the lawyers and judges of tomorrow, then I think that the judiciary, the Chamber of Advocates and the university should sit down to determine and design a programme that is fit for purpose and not outdated."
He explained that the Chamber runs the Malta Law Academy and is trying to design a programme to prepare lawyers for their warrant exam. "We are trying to get university students to understand what it means to become a lawyer, and not just have a law degree."
He believes that this could help bridge the gap between people completing university and becoming a lawyer.
Court judgements and data protection

The conversation then turned to court judgements and data protection. In court judgements, information about certain parties is listed, such as their ID card number and their address. There has been some concern that such information could lead to those wishing to harm individuals finding out such details.

Asked about this, he stressed that a court judgement is a public document. "Court sittings are public sittings, so that document is not the only source where one can get that information. If a member of the public wants to go to court, sit down and listen they can. Maybe not right now due to COVID-19 restrictions, but under normal circumstances they can. It is a fundamental human right under Articles 5 and 6 of the European Convention on Human Rights that hearings need to be heard in public. That is part of the checks and balances that exist within the State. In a public hearing, anyone can go into a courtroom, whether it is a criminal or civil case, and get all of that information."

"In my view, anyone who wants to harm somebody and has the intention to do so will find a way of obtaining that information and would not need to search the court database to do it."

On the other end of the spectrum there is the whole right to be forgotten issue when it comes to court judgements being outright removed. He was asked whether the Chamber believes this should change.

He said that having court judgements available, even for jurisprudence sake, is important.

"Now, if at all, maybe a person can have their name redacted if there is an issue with their right to be forgotten."

Family court judges face far more emotionally taxing cases

On the issue of the family courts, de Gabriele said that he has spoken with a number of judges who agree that a rotation system is needed, stressing that family court judges go through a far more emotionally taxing cases than others.

"Judges are human like the rest of us, like the people who appear before them. They have their own imperfections like we all do and if anyone believes that the judge is not aware or does not know that he or she needs to make a decision, they are wrong. But there are certain legal impediments which stop such judges from being able to do as they wish to bring a situation to a close. Judges have emotions and would know that resources might be lacking, or that the law might not allow them to do certain things. I think we really need to look at this by, firstly, giving more resources to the family court."

Lawyer's Act

He was also asked about the Lawyer's Act, and for any updates in that regard. He expressed his belief that such an Act is fundamental in the development and evolution of the profession going forward.

He had hoped that this would have been brought before Parliament after the summer recess, however it was not so.

"What is apparent is that, through my recent discussions with the minister, for the first time the government has come back with a mark-up on our proposal and has given some of its own input. We have responded and so there has been a compromise shift in the positioning. I have meetings planned with the minister over the coming weeks and I hope that we will achieve further progress."


Sun, 11 Oct 2020 08:30:00 +0100

Malta's Covid-19 reproduction number above 1 again, now stands at 1.18 – Vincent Marmara


Malta's Covid-19 reproduction number has once again risen above 1 in the past week, now standing at 1.18, statistician Vincent Marmara told The Malta Independent on Sunday in his exclusive weekly video blog on the Covid-19 situation in Malta.

The reproduction factor of the virus is one of the key figures which countries across the world have been trying to reduce ever since the Covid-19 pandemic began. The aim for countries has been to reduce the ratio to a level of 1 – which would mean that one person would transmit the virus to one other person.

The reproduction number is based on a variety of factors, such as the source of new cases – for instance, whether they are imported or whether they are part of particular clusters – and the amount of testing being carried out.

Marmara said that the pandemic has entered the third cycle of this phase of the pandemic, with the past week presenting itself as a third peak in the last seven to eight weeks.

Marmara's analysis shows that after two weeks where the number of cases being reported had decreased, 442 new cases where reported over the course of the last week.

This is the highest number of weekly cases since the pandemic began, and is just over double the 210 cases reported in the week prior.

The number of positive cases when compared to the number of tests has also increased significantly, going from 1.3% of the tests done two weeks giving back positive results to 2.7% of the tests done last week returning positive results.

This is a figure which is higher than that three weeks ago, when it stood at 2.7%, and is the highest in this current cycle.

Considering all the data at hand, Marmara said that Malta's reproduction factor has now gone from 0.85 last week to 1.18.

Looking further afield meanwhile, Marmara noted how there have been increases in the number of Covid-19 cases across most of Europe's major countries.

France has continued to report very high numbers of cases every day, especially when compared to the first part of the pandemic.

Spain has seen its case numbers decrease, but there are situations in particular cities which remain alarming – the capital Madrid for instance is currently in a temporary preventive lockdown.

The number of cases in the United Kingdom meanwhile has increased significantly as well, while there have been increases in Italy and Germany too, where cases had been stable for a number of weeks and months.

Marmara noted that the situation comes at a time when influenza is also beginning to come into season, leaving a situation where there are two infections in circulation.

He said that it is important now more than ever to continue to observe social distancing and mask-wearing along with other recommendations.

"Our responsibility is all the more important together with the measures taken so that we can keep the rate of infection low", he said.


Sun, 11 Oct 2020 08:00:00 +0100

Italian teenage computer whiz beatified by Catholic Church


A 15-year-old Italian computer whiz who died of leukemia in 2006 moved a step closer to possible sainthood Saturday with his beatification in the town of Assisi, where he is buried.

Carlo Acutis is the youngest contemporary person to be beatified, a path taken by two Portuguese shepherd children living in the early 1900s who were proclaimed Catholic saints in 2017.

At the beatification ceremony in the Basilica of Saint Francis of Assisi, a portrait of Acutis was slowly unveiled, revealing a smiling teen in a red polo shirt, his curly dark hair illuminated by a halo of light. Cardinal Agostino Vallini, the papal legate for the Assisi basilicas, kissed each of the boy's mask-wearing parents, Andrea Acutis and Antonia Salzano, after reading the proclamation decreed by Pope Francis.

Already touted as the "patron saint of the internet," Acutis created a website to catalog miracles and took care of websites for some local Catholic organizations. While still in elementary school, Acutis taught himself to code using a university computer science textbook, and then learned how to edit videos and create animation.

"Carlo used the internet in service of the Gospel, to reach as many people as possible,'' the cardinal said during his homily, adding that the teen saw the web "as a place to use with responsibility, without becoming enslaved."

Acutis was born in London on May 3, 1991, to Italian parents and moved to Milan as a child. Already as a small child, he showed a strong religious devotion that surprised his non-practicing parents. His mother told the Corriere della Sera newspaper that from age 3 he would ask to visit churches they passed in Milan, and by age 7 had asked to receive the sacrament of Holy Communion, winning an exception to the customary age requirement.

''There was in him a natural predisposition for the sacred," his mother said.

His curiosity prompted her to study theology in order to answer his questions, renewing her own faith.

"Carlo saved me. I was an illiterate of faith. I came back thanks to Father Ilio Carrai, the Padre Pio of Bologna, otherwise I would have felt discredited in my parental authority. It is a path that continues. I hope to at least wind up in purgatory," she told the Milan daily.

Acutis died of acute leukemia on Oct. 12, 2006.

He was put on the road to sainthood after Pope Francis approved a miracle attributed to Acutis: The healing of a 7-year-old Brazilian boy from a rare pancreatic disorder after coming into contact with an Acutis relic, a piece of one of his T-shirts.

"I was sure he was already a saint while alive. He healed a woman from cancer, praying to the Madonna of Pompeii," his mother told Corriere.

Another verified miracle is necessary for sainthood, although Pope Francis has waived that on rare occasions.

Acutis was buried in Assisi at his own requests, having become an admirer of St. Francis of Assisi for his dedication to the poor. The Umbrian town was one of his favorite travel destinations. His body, clad in a tracksuit and sneakers, has been on display for veneration in a sanctuary in the town, and his heart will be displayed in a reliquary in the St. Francis Basilica.

Acutis told his mother that he would give her many signs of his presence after death.

"Before he left us, I told him: If in heaven you find our four-legged friends, look for Billy, my childhood dog that he never knew," the mother said. One day she got a call from an aunt who was unaware of the mother-son pact, saying "I saw Carlo in a dream tonight. He was holding Billy in his arms."


Sun, 11 Oct 2020 07:37:00 +0100

Pharmacies opening today between 9am and noon


Valletta: Empire Pharmacy (Branch), 46 Melita Street; Ħamrun: Lister Pharmacy, 678, St Joseph High Road; Qormi: Drugshop Dispensary, Vjal De La Cruz; Birkirkara: Brown's Pharmacy, 32, Fleur-de-Lys Road; Gżira: St Matthew's Pharmacy, The Strand; Ibraġġ: Krypton Chemists, Ibraġġ Road; Sliema: Edward's Pharmacy, 115, Manoel Dimech Street; Balzan: Medica Pharmacy, Naxxar Road; Naxxar: Naxxar Pharmacy, 21st September Avenue; Mellieħa: Brown's Pharmacy, 69, George Borg Olivier Street; Paola: Fleming Pharmacy, 61, Żabbar Road; Kalkara: Brown's Pharmacy, 8, Misraħ l-Arċisqof Gonzi; Żabbar: St Peter Pharmacy, Sebbelika Street; Żejtun: St Catherine Pharmacy, Plot 3, Qadi Street; Kirkop: Prestige Pharmacy, 16, St Joseph Street; Żebbuġ: Santa Marija Pharmacy, 40, Għasfura Street; Rabat: Ideal Pharmacy, 63, Main Street;

Malta International Airport: The '8 Till Late Pharmacy' is open every day from 8am to 10pm

Gozo: 9am to noon

Fontana: Fontana Pharmacy, Għajn Street; Qala: St Joseph Pharmacy, 28, Pjazza San Ġużepp


Sun, 11 Oct 2020 07:06:00 +0100

Valletta ranks fifth on Condé Nast's Best Cities List


Malta's capital city Valletta ranked 5th in the 'Best Cities in the World' category of Condé Nast Traveler's Readers Choice Awards 2020, the Malta Tourism Authority.

Now in its 33rd edition, this annual survey is based entirely on votes received from the magazine's numerous readers, many of whom are keen travellers. In a brief description that accompanies the results, Valletta is lauded for the beauty of its baroque architecture and the fact that it was designated European Capital of Culture in 2018.

Some of the accommodation, gastronomy and sightseeing opportunities on offer in Malta's capital city are also highlighted. Minister for Tourism and Consumer Protection, Julia Farrugia Portelli, commented on the significance of this acknowledgement.

"It is always an honour for us when Malta receives recognition from readers of such a prestigious magazine. But this year's particular circumstances make it even more special, since it demonstrates that, in spite of all the challenges, Valletta and Malta remain top of mind for the travelling public. This augurs well for our destination." Mr Johann Buttigieg, CEO of the Malta Tourism Authority, added that MTA's ongoing efforts aimed at maintaining exposure for Malta in the island's top tourism source markets is bearing fruit.

"We are pleased to note that Malta ranked high on this global list, particularly as this reflects the opinions of actual travellers, our potential guests of the future. We look forward to hosting them in our country before long."

Condé Nast Traveler is a luxury and lifestyle travel magazine published by global media company Condé Nast.

San Miguel de Allende, in Mexico, was top of the list followed by Chiang Mai in Thailand, Merida in Mexico and Monte Carlo in Monaco.


Sun, 11 Oct 2020 06:43:00 +0100

Nations League: No goals in dull encounter
Malta earned its second point of the Group with a scoreless draw against Andorra. It was a dull encounter with practically no shots at goal, with both goalkeepers never called in action.
It was deserved draw for the Maltese who were more offensive in their approach, but in the end Mangia's boys had nothing to show. malta should have won this match against a side that elected to defend for long stretches leaving the initiative to the Maltese.
However the Maltese disappointed in this sense as they failed to be dangerous in front of goal. Malta thus are still in search of their first win as we arrived at the half-way stage of this competition. Malta now travels to Riga to face Latvia in our last away match and in arguably the most difficult test.
Latvia yesterday figured in a 1-1 draw in Torshavn againt group leaders Faroa Islands. Coach Devis Mangia had to do without the injured Nwok in attack and without th polished Guillaumier in midfield, the former injured and will also miss the match against Latvia, whilst Guillaumier was suspended and will be available fr the Latvia game.
Coach Mangia, as expected made several changes from the experimental side that face Gibraltar in mid-week, leaving only four players from the Gibraltar macth in the starting line-up.
Steve Borg, Andrei Agius and Zach Muscat formed the three-man defence, a defence protected on the flanks by Ryan Camenzuli and Joseph Mbong. Teuma and Pisani were the midfielders that linked to the forwards, with Paul Mbong preferred to Montebello.
As explained earlier goal mouth actions were practically inexistant. On 8 minutes camenzuli crossed towards Gambin who headed over the bar. Two minutes later a series of corners in favour of Andorra with a Martinez header going wide.
On 23 minutes Malta's only shot at goal with Paul Mbong testing the Andorra costudion.
In the second half a rare mishap in the Malta defence with the ball given away for Martinez who shot wide when well placed. On 70 minutes the last attempt from the Malta side with an Andrei Agius going inches wide.
Andorra: J. Gomes, J. Cervos, Cucu (J. Alaez 70'), E. Garcia, A. Martinez (V. Bernat 84'), C. Martinez (M. Garcia 85'), M. Pujol, J. Rubio, A. Sanchez (L. San Nicolas 84'), M. Vales, M. Vieira.
Malta: H. Bonello, S. Borg, A. Agius, R. Camenzuli, J. Degabriele (L. Montebello 61'), L. Gambin, J. Mbong, P. Mbong (J. Grech 79'), Z. Muscat, S. Pisani (B. Kristensen 79'), T. Teuma.
Referee: A. Durieux (Luxembourg)
Yellow cards: C. Martinez, S. Borg, M. Vales, J. Cervos
Photos: Domenic Aquilina

Sun, 11 Oct 2020 06:32:00 +0100

Waterpolo: San Giljan crowned champions for 11th time


Neptunes 8

San Giljan 9

(2-3, 2-3, 1-1, 3-2)

Neptunes: A. Borg Cole, J. Muscat, L. Calleja, G. Pace 2, S. Busuttil, J. Spiteri Staines, S. Camilleri 3, J. Camilleri 1, J. Abela 1, M. Farrugia, S. Stellini, S. Gialanze 1, B. Busuttil.

San Giljan: J. Tanti, K. Tanti, A. Galea 3, D. Ciantar, M. Mannino, M. Zammit 1, B. Plumpton 2, J. Bonavia, Z. Micallef, Darren Zammit, P. Fava, Dino Zammit 3, G. Vassallo.

Referees: Ronnie Spiteri and Mario Dalli

San Giljan were yesterday crowned champions for the 11th time in their history after beating outgoing champions Neptunes in a pulsating second leg of the final.

San Giljan had won the first leg 11-5 on Thursday.

There is no doubt that San Giljan are worthy winners after winning all their matches throughout the season.

Apart from yesterday's hard-earned win, San Giljan won the rest of the matches during the season rather easily, showing all their power and worth.

But yesterday, almost against all odds, Neptunes gave their neighbours from Balluta a good run for their money.

Neptunes kept the pace till the very end, always coming back at their opponents but they failed to at least draw the match and force a penalty shoot-out.

Dino Zammit from a penalty opened the account for San Giljan in the first minute of the game, but Stevie Camilleri made it 1-1 soon afterwards.

San Giljan were back in front when Andreas Galea scored with a man-up situation, but again Stevie Camilleri levelled matters.

Just before the end of the session, Jake Muscat was sent off a second time and Dino Zammit again put San Giljan in front.

In the second quarter, Dino Zammit made it 4-2 and soon after a blow for Neptunes as Jake Muscat was fouled out.

San Giljan scored two goals in succession through Andreas Galea with a man up, and through Matthew Zammit who made it 6-2.

With a four-goal cushion, San Giljan were expected to cruise easily to victory but Neptunes had other ideas.

Jeremy Abela and Gabriel Pace made it 4-6, both goals scored with San Giljan having a man out of the pitch.

The third session was the least spectacular with Ben Plumpton increasing the lead for San Giljan and with Jordan Camilleri reducing the gap.

At the start of the fourth and final quarter, Andreas Galea made it 8-5, but Neptunes still had some fire still in store as Gabriel Pace and Sam Gialanze made it 7-8 with three and a half minutes to play.

Ben Plumpton made it 9-7, but Stevie Camilleri again gave Neptunes some hope with 50 seconds to play.

Neptunes regained possession with twenty seconds to go but lost the ball half pitch as San Giljan controlled the final seconds to clinch a deserved title.


Sat, 10 Oct 2020 20:46:00 +0100

Member of President's staff tests positive to Covid-19


The Office of the President said that a member of The Palace's staff has tested positive for COVID-19 during a routine swab test.

In this light, the President of Malta and Mrs Vella – who this morning tested negative for COVID-19 in a routine swab test – have nevertheless decided to self-isolate for one week as a precautionary measure.

Consequently, all the President's engagements that had been scheduled for the coming week are being postponed.


Sat, 10 Oct 2020 20:40:00 +0100

PN calls for national public health emergency to be declared immediately


The PN has called for another national health emergency to be declared, saying that the current spread of Covid-19 is down to the laissez-faire politics encouraged by Prime Minister Robert Abela.

The statement, signed by PN MP Stephen Spiteri, said that contact tracing is losing the necessary efficiency to keep up with new cases, and that ITU wards are full, leading to the clear message that an emergency needs to be called.

The PN said that it is against a lockdown, and that this is why a public health emergency should be called, so that the Health Superintendent can have the authority to make the necessary decisions.

The party said that everyone must be responsible in following the health recommendations issued, and noted that given the increase in infections in those who are vulnerable and in elderly homes, the Prime Minister should see that Parliamentary Secretary Silvio Parnis shoulders responsibility.

"This government cannot carry on as if nothing has happened. It has an obligation to follow what is best for our population. Many lives depend on its timely decisions. A public health emergency should therefore be considered urgently and without delay", the PN said.

Malta currently has a record-high 703 active cases of the virus after 100 new cases were reported on Saturday, the second-highest daily tally since the start of the pandemic.

Malta first declared a public health emergency on April 1, when the country had 186 positive cases. The declaration was applicable as from March 7, when the first cases of COVID-19 were detected in Malta.

It was lifted at the end of June as the number of active cases dropped to just 21.


Sat, 10 Oct 2020 17:48:00 +0100

'No secrecy': agreement with hunters was published – government
Suggestions that the agreement with hunters for the transfer of land at Mizieb and Ahrax was "secret" are unfounded because all details were published, the government said in a statement today.
The agreement was signed on Friday without the media being called to attend in spite of controversy surrounding the deal, which is to see hunters taking over the whole area for their hobby.
In a statement, the government said it wanted to clarify certain points.
The Aħrax and Miżieb reserves have been administered by the FKNK, under different administrations, for the past 34 years. The Federation, with the help of its members and volunteers, had always taken great care of the area, by cultivating trees, and mantaing kilometres of rubble wall. The result of such care can be seen in both areas where there are many endemic trees and flora and fauna that can be enjoyed by all those who visit or pass by;
The agreement signed yesterday formalised and regularised what has been in pratice for deacdes;
The general public will have free access to these reserves all year round—the same access they have had for the past 34 years;
This agreement ensures that the public road and passages will remain open at all times. Picnic and camping zones will remain as now and new camping sites will be added (site plans are being published). All of this is at the same time as new obligations are imposed on the FKNK to ensure that the environment is safeguarded;
This agreement is no different to other agreements with other NGOs who administer public zones. Just a few months back, the Ministries for Infrastructure and the Environment, on behalf of the Government, signed an agreement with Birdlife Malta to administer the Salini public zone. Birdlife is doing a good job in this zone;
One stark difference between the Miżieb/Aħrax agreement and that of Salini is that Birdlife receive financial assistance every year to administer and safeguard the Salini reserve and a number of government employees help with the management. In contrast, the Miżieb/Aħrax reserves will be administered solely by FKNK, who will shoulder all management expenses. These include the safeguarding of the natural habitat, taking good care of trees, maintenance of rubble walls, etc. The Government will not be providing any financial aid;
This Government will see that natural zones in Malta and Gozo are administered by NGOs. These NGOs have the experience, know-how and dedication to ensure they are kept at their best;
Thanks to the agreement between ERA and FKNK, the upkeep of the natural habitat is guaranteed. A number of obligations for ERA have been put in place in this agreement and will be enforced by the Directorate of the said authority. The Government also pushed for a further agreement that guarantees the adequate administration of the sites, the implementation of a number of environment requirements, ongoing monitoring and enforcement, educational activities and the participation of interested stakeholders.

Sat, 10 Oct 2020 16:58:00 +0100

Doctor Clare Gerada becomes first Maltese to be made a Dame by the Queen


UK-based Maltese doctor Clare Gerada has become the first Maltese to be made a Dame after being named in the Queen's honours list in recognition of her 40-year medical career in the UK.

Gerada was named in Queen Elizabeth II's honours list "for services to general practice", having already been awarded an MBE in 2000 for her services to medicine and drug misusers.

On Twitter, Gerada said that she was "humbled" by the award, and that she was proud to have been able to serve her patients, profession and community for over 30 years.

"I'm told I'm the first Maltese woman to receive this award. Chuffed", he wrote.

Clare Gerada, whose father is Maltese, is a general practitioner in London, and is the head of a national service in the UK which cares for doctors with mental illness. She also served as the chair of the Royal College of GPs between 2010 and 2013.

She spoke to The Malta Independent last March, detailing her experience from suffering from Covid-19 when she suffered from several symptoms related to the virus, which she believed was contracted from a trip to New York in the United States. She later recovered from the virus.

President of Malta George Vella, himself a doctor, also sent his congratulations to Gerada.

He said that the award was "yet another reminder of how the ability of the Maltese and of those of Maltese heritage around the world to help make the world a better place is much larger than our country's size."


Sat, 10 Oct 2020 16:36:00 +0100

100 new cases of Covid-19 found overnight as active cases reach record high
100 new cases of Covid-19 were found overnight, health authorities said on Saturday in their daily update on the pandemic.
It is the second-highest daily increase in cases on record, with the figure of 106 cases found on September 16 being the highest.
With 22 recoveries found in the last 24 hours, the number of active cases of the virus now stands at 703.
This is the highest number of active cases that there has been since the pandemic hit Malta last March, with the previous highest figure having been 699 active cases on 20 August.
2,315 swab tests were carried out in the last 24 hours, taking the total number of swab tests up to 277,626 so far.
Authorities said that the cases reported today are still being investigated, but gave details about the cases reported on Friday.
Out of those, 19 were family members of previously known cases, 6 were direct contacts of other positive cases, 2 were work colleagues of positive cases, and 1 was an imported case.
Malta has now had 3,681 cases of Covid-19 since March 7. 2,937 of those have recovered, while 41 have died.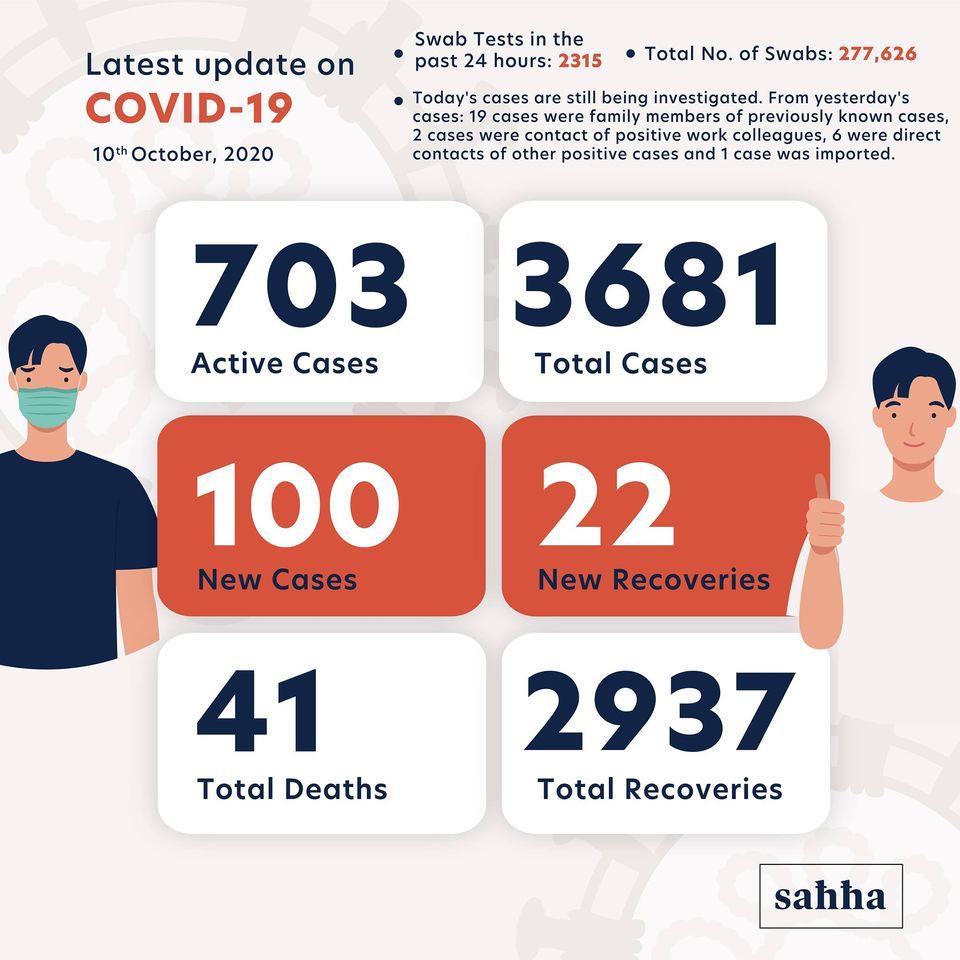 Sat, 10 Oct 2020 12:37:00 +0100

Malta Independent.com.mt
Laatste 50 Nieuws Berichten en/of updates van database zondag
- Europa.eu Press releases
IPEN 2020 Contact Tracing Apps Webinar
-Wed, 21 Oct 2020 00:00:00 +0200
- SmallBusinessTrends
A Customer's Shipping Experience More Important Than Ever
-Sun, 18 Oct 2020 21:00:29 +0000
- Yahoo Finance
Currencies Steady at Start of Week; Stocks to Gain: Markets Wrap
-Sun, 18 Oct 2020 20:48:05 +0000
- RTL Nieuws NL
Charleroi verspeelt koppositie door tweede nederlaag op rij
-Sun, 18 Oct 2020 22:39:15 +0200
- Alarmeringen_Groningen
p 2 bnn-02 br buiten fabriekslaan zuiderweg groningen 011832
-Sun, 18 Oct 2020 20:37:44 +0000
- Financieel Dagblad
De besmettingscurve wil maar niet afbuigen
-Sun, 18 Oct 2020 20:35:20 GMT
- RTL Nieuws NL
Aston Villa wint ook van Leicester City
-Sun, 18 Oct 2020 22:27:45 +0200
- De_Morgen
Meskerem Mees wint een historische editie van Humo's Rock Rally: 'Zelden gezien solotalent'
-Sun, 18 Oct 2020 20:26:30 GMT
- NOS_Algemeen
Doodschieten aanslagpleger onthoofde leraar gefilmd door omstander
-Sun, 18 Oct 2020 22:23:32 +0200
- BBC_World
Covid-19: Italy tightens rules after coronavirus cases surge
-Sun, 18 Oct 2020 20:19:05 GMT
- RTL Nieuws NL
Almere City FC speelt bij FC Dordrecht opnieuw gelijk
-Sun, 18 Oct 2020 22:04:11 +0200
- RTL Nieuws NL
FC Emmen pakt punt na snelle achterstand tegen Fortuna Sittard
-Sun, 18 Oct 2020 22:01:50 +0200
- BBC_World
Bolivia election: Voters head to polls for presidential race
-Sun, 18 Oct 2020 19:50:38 GMT
- BBC_World
Covid-19: Top Palestinian official Saeb Erekat in 'serious' condition
-Sun, 18 Oct 2020 19:45:33 GMT
- Big Think.com
No bread, no circuses: The Olympics and climate change
-Sun, 18 Oct 2020 19:43:59 +0000
- Financieel Dagblad
Horeca spant kort geding aan tegen de staat
-Sun, 18 Oct 2020 19:34:28 GMT
- NRC.nl
Egyptische satiricus Shady Abu Zaid na twee jaar uit de cel
-Sun, 18 Oct 2020 21:34:12 +0200
- HLN
LIVE. 2-1! Tau kopt leer ongelukkig naar binnen, Duplus werkt aansluitingstreffer voorbij Van Crombrugge
-Sun, 18 Oct 2020 19:32:00 GMT
- RTL Nieuws NL
Van vakantie naar rampweekend: probeerde Rutte de koning nog te stoppen?
-Sun, 18 Oct 2020 21:27:20 +0200
- RTL Nieuws NL
Nederlanders die misdaadbunker runden voor Duitse rechter
-Sun, 18 Oct 2020 21:27:14 +0200
- HLN
"Wij zijn gewone mensen, geen schapen": protest tegen coronamaatregelen in Praag ontaardt in veldslag
-Sun, 18 Oct 2020 19:26:00 GMT
- Alarmeringen_Groningen
brug stroobos /gerkesklooster spoed ambu
-Sun, 18 Oct 2020 19:23:01 +0000
- HLN
Mannaert: "Hopelijk volgt er nu niet nog een uitbreiding van het aantal coronagevallen"
-Sun, 18 Oct 2020 19:21:00 GMT
- De_Morgen
Premier De Croo: 'Het virus is de vijand, niet de Walen'
-Sun, 18 Oct 2020 19:17:30 GMT
- HLN
Geen vernietigend oordeel bij Deceuninck-Quick.Step, wel de pertinente vraag: "Wat deden motoren in godsnaam op díe plek?"
-Sun, 18 Oct 2020 19:14:26 GMT
- Fondsnieuws.nl
De economie breekt wereldrecords
-Sun, 18 Oct 2020 21:10:43 +0200
- RTL Nieuws NL
Jet van Nieuwkerk is bevallen van zoontje
-Sun, 18 Oct 2020 21:06:51 +0200
- BBC_World
Israel and Bahrain establish formal diplomatic relations
-Sun, 18 Oct 2020 19:03:57 GMT
- Nieuws.nl
Weer heupprobleem bij tennisser Murray
-Sun, 18 Oct 2020 19:01:19 +0000
- Yahoo Finance
Tesla, Netflix, AT&T, Chipotle, IBM, and Other Stocks for Investors to Watch This Week
-Sun, 18 Oct 2020 19:00:00 +0000
- Yahoo Finance
3 Things to Watch in the Stock Market This Week
-Sun, 18 Oct 2020 19:00:00 +0000
- Nu_nl_Algemeen
Waarom ook Rutte kritiek krijgt als de koning iets doet wat omstreden is
-Sun, 18 Oct 2020 20:59:26 +0200
- Leeuwarder_Courant Friesland
Finalisten Liet bekend, finale op 6 novimber giet net troch
-Sun, 18 Oct 2020 19:55:49 +0100
- NRC.nl
Merkel is bang dat het slecht afloopt
-Sun, 18 Oct 2020 20:51:48 +0200
- NRC.nl
34 jaar na zijn vader doet Mathieu van der Poel het ook in de Ronde van Vlaanderen
-Sun, 18 Oct 2020 20:50:51 +0200
- Nu_nl_Algemeen
PSV wint mede dankzij droomdebuut Götze ruim bij PEC en grijpt koppositie
-Sun, 18 Oct 2020 20:49:41 +0200
- NOS_Algemeen
Wit-Russen straat op voor 'Mars der Partizanen', tiende protestweekend op rij
-Sun, 18 Oct 2020 20:48:22 +0200
- RTL Nieuws NL
Google start uitrol automodus stemassistent jaar na aankondiging
-Sun, 18 Oct 2020 20:39:37 +0200
- HLN
Tom Boonen: "Van Aert had naast Van der Poel moeten zitten toen die aanging. Of zelfs vroeger al"
-Sun, 18 Oct 2020 18:35:00 GMT
- RTL Nieuws NL
Henk Krol gaat in z'n eentje door: 'Zoveel mensen steunen mij'
-Sun, 18 Oct 2020 20:30:58 +0200
- NRC.nl
Mathieu keek tweeëndertig keer om
-Sun, 18 Oct 2020 20:30:12 +0200
- Businessinsider.com - Tech
What would happen to you if you never washed your hands
-Sun, 18 Oct 2020 18:30:00 +0000
- businessinsider.com tech
What would happen to you if you never washed your hands
-Sun, 18 Oct 2020 18:30:00 +0000
- HLN
INTERVIEW. Biostatisticus Geert Molenberghs: "Vergis je niet. We kunnen niet leven met dit virus"
-Sun, 18 Oct 2020 18:29:00 GMT
- Financieel Dagblad
Topman Transavia: 'De diepte van de crisis laat zich moeilijk raden'
-Sun, 18 Oct 2020 18:24:28 GMT
- HLN
Raam van woning verbrijzeld in Boom nadat bewoner cartoon van Charlie Hebdo ophangt
-Sun, 18 Oct 2020 18:23:44 GMT
- Businessinsider.com - Tech
Illinois Governor says spikes in COVID-19 infections are from 'president's allies' telling people in his state not to follow the rules
-Sun, 18 Oct 2020 18:23:40 +0000
- businessinsider.com tech
Illinois Governor says spikes in COVID-19 infections are from 'president's allies' telling people in his state not to follow the rules
-Sun, 18 Oct 2020 18:23:40 +0000
- NOS_Algemeen
Israël en Bahrein tekenen diplomatiek akkoord
-Sun, 18 Oct 2020 20:23:26 +0200
- NRC.nl
Bahrein en Israël halen officieel diplomatieke banden aan
-Sun, 18 Oct 2020 20:16:58 +0200